30 Day Free Trial - 24/7/365 Support - 1-Click 40+ Scripts Installer - Website Builder
Top Tier Web Hosting With The BEST Tech Support 24/7/365
Our Web Hosting Features!
A Lightning-Fast Web Hosting Control Panel VIEW DEMO

Our unique Control Panel enables you to administer your web site(s) and domain name(s) from one location. It's quick, responsive and easy to handle. Using the drag 'n' drop file upload functionality and the handy right-click contextual menus, you can easily control everything related to your web site.

A Web Apps Installer Our scripts installer allows you to choose from among more than forty commonly used web applications and to activate any of them with a single click - our web apps installation tool even offers an automatic database creation possibility. The list of PHP apps includes Joomla, WordPress, Drupal and many more.

Free Site Templates Save funds on web design services by using any of the 300+ themes that we provide with every hosting account. The templates we provide are available for free and can be installed on your website with just a few clicks.
Black Beard Intuitive Website Builder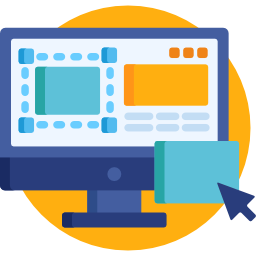 We are pleased to announce the immediate availability of a brand new, high end, sleek and absolutely newbie-friendly (Read more:) Black Beard Website Builder.
Create any kind of website you want! Blog, E-Shop, Portfolio, Photography, Business...any type of website with an intuitive easy to use drag & drop website builder!

A 24/7/365 Customer Support Service Our support staff is available to answer all your questions 24/7/365. We have a 1-hour support response time guarantee, so you no longer have to wait for hours on end for a support team representative to answer - they will reply in less than an hour, the average response time being just 20 minutes.