State Of The Art Datacenters
Our cloud hosting system is based on rock-solid, top-class hardware architecture and a strongly tweaked version of Linux. So, irrespective of what your website is, or how many site visitors you have, or even if there is a distributed denial-of-service assault, our physical servers will stay up and your sites will stay accessible online.
Our Linux cloud hosting plans feature a 99.9% server uptime guarantee. And regardless of which datacenter you choose, our uptime guarantee remains the same.
Datacenter In The United Kingdom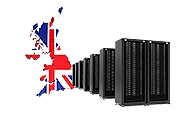 The most well–known data center in the United Kingdom – Pulsant. This British data center is located in Maidenhead, just a few miles outside of London.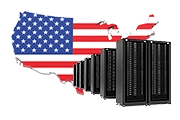 The most famous data center in America – Steadfast, which is situated in downtown Chicago, Illinois. Our American data center is an ideal option for just about any web site or software app, since it boasts terrific connectivity with all regions of the globe!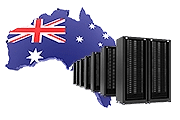 The legendary Top Tier Amaze datacenter, situated in the heart of Australia's most popular city – Sydney.
Datacenter In Eastern Europe - Bulgaria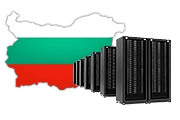 TelePoint Datacenter. It is positioned in the center of Sofia, the capital of Bulgaria. The Telepoint datacenter is a carrier-neutral Tier 3+ facility, which is based at a crossroads of many local and international telecommunication networks. The facility offers an excellent connectivity environment for people whose site visitors come from the region of Eastern Europe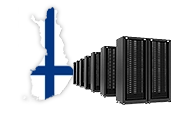 Ficolo Datacenter. The Finnish data center is, in fact, an ex-armed forces facility positioned below the ground. It is intended to keep on working regardless of what takes place in the outside world - be it an aerial strike, a close-range EMP attack or perhaps a natural disaster. Thus, we are able to ensure total security for your websites.
Your website's loading speed is directly dependent on the position of the Datacenter. Therefore, we are happy to deliver a range of Top Tier Datacenters all across the globe, to help you choose the one that's closest to your target visitors.
We offer you several Datacenters to select from:
the data center in the USA in Chicago – pick this if you focus more on the visitors in the USA, Canada and Latin America;
the datacenter in the United Kingdom in London – pick this if you focus more on the site visitors from Great Britain, the rest of Europe and Africa;
the data center in Finland in Pori – our Finnish data center is the right choice in order to engage audiences in Northern and Central Europe or maybe in Russia.
the datacenter in Eastern Europe in Sofia, Bulgaria – consider this if you'll focus on site visitors from Eastern Europe, in countries like Bulgaria, Serbia, Macedonia, Greece, Turkey, Romania, Ukraine, Croatia, Bosnia and Herzegovina, Georgia, Armenia, etc.
the datacenter in Australia in Sydney – consider it if you'll target website visitors who are in Australia, Oceania and Asia.
Other than our cloud hosting system, we have also set up our own internal network in each one of our datacenters. Everything is based on first-rate hardware elements delivered by Juniper. Besides, on every router, we have configured a firewall with an advanced set of rules with the intention to filter all questionable requests.
Because of this, in all our datacenters – in our datacenter in the USA, in our datacenter in the United Kingdom, in our datacenter in Finland, in our datacenter in Eastern Europe as well as in our datacenter in Australia, you will enjoy a 99.9% network uptime guarantee. And this uptime guarantee applies to all hosting plans in each datacenter.